A remarkable camera that promises next-level performance. Get ready to experience the Vlogging world like never before with Nikon Z30. Get Z30 KIT at a special price of Rs.185,000/-
Compact Content Creation Nikon Z30 camera
Do More With Less Camera.
Get in the creative zone and seize the moment with the Z 30 – the lightest and most compact Z series camera to date1. Handy in size and weighing just 350g2, this is the mirrorless model built for spontaneity and surprise. 
Touch & try the Z30 at the Nikon Experience Center!
Visit us or call now to order!
Lahore: 0300-8404924 | 0301-4339928
Karachi: 0346-1932988 | 0321-2840747
Rawalpindi 0321-8578797
Islamabad 0300-5551414
Capture higher quality video with the Z 30 thanks to its sensor that is 14x bigger than your phone's. 
Personalised Performance.
Customise the dial and buttons for instant access to your unique creative process. You're just a click or a turn away to make your content the most authentic extension of you.
No angle or position is out of reach or focus with the 7.5cm (3-inch) touch-sensitive vari-angle LCD monitor. Look up and out, explore what lies below, or flip into selfie mode
Ultimate Creative Control..
Capture your content the way it was meant to be seen with the Z 30's signature Creative Picture Controls. Choose from 20 real-time filters that add emotion to your frame and eliminate the need for post-processing. Breathtaking looks include Pink, Morning, Melancholic, and Sunday.
Where Movement Meets The Moment.
More Light. More Detail. High ISO & FPS For Stills.
Eye-Detection AF & Animal-Detection AF / AF-F.
Shoot remotely and admire the results via your smart phone's screen. Get your content online in an instant, directly from your camera. Or connect and transfer it straight to your device and share to your heart's desire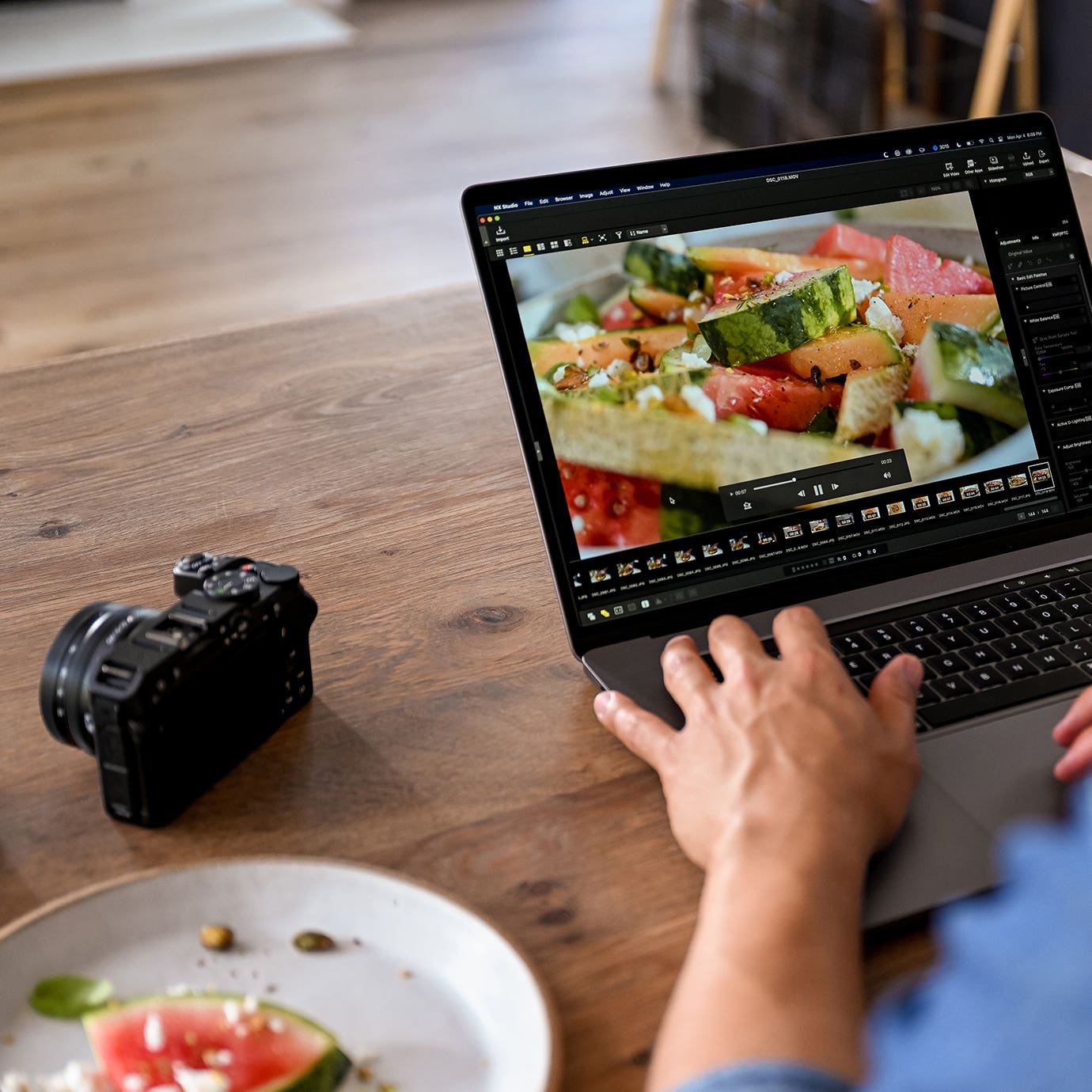 With Nikon's signature post-production software, you can view, process and edit your stills and video anytime, anywhere. For free.
Free software that transforms your Z 30 into a portable livestreaming hub. Harness high-resolution video and amaze your followers with real-time content.