Decisive power. Faster workflow. Absolute reliability.
Like every Nikon flagship camera that has come before it, the D6 holds nothing back. Featuring Nikon's most powerful AF system to date for capturing every heart-pounding, pivotal moment, the D6 is an uncompromising workhorse DSLR that lives up to every professional demand in any environment. And because every second counts in the field, the D6 is loaded with new time-saving workflow enhancements and advanced customization options. The moments that define us, that show what we're capable of, the ones that live on, are waiting to be captured with a Nikon D6 DSLR.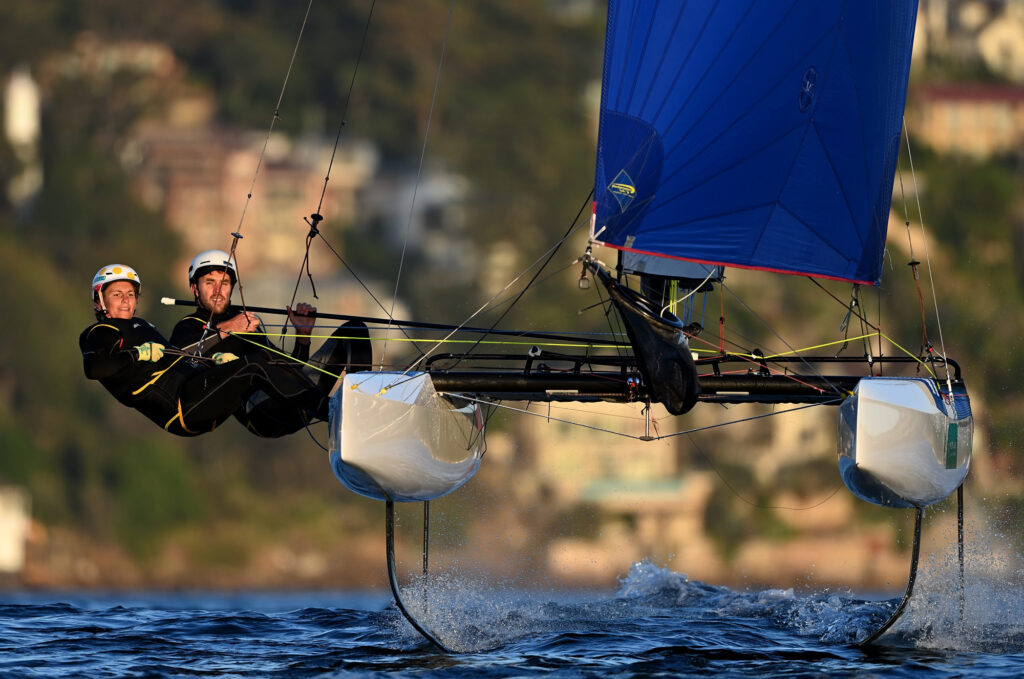 The most powerful AF in Nikon's history.
The Nikon D6 breaks new ground in DSLR autofocus performance, outclassing the highly acclaimed AF system of its predecessor, the D5. A new high density, 105-point fully selectable, all cross-type sensor AF system, allows photographers to set focus almost anywhere in the frame without recomposing. A reimagined focus point layout reduces non-AF-sensitive areas with a triple sensor arrangement for each individual focus point resulting in 1.6x more AF coverage*, even with moving subjects in high speed shooting modes.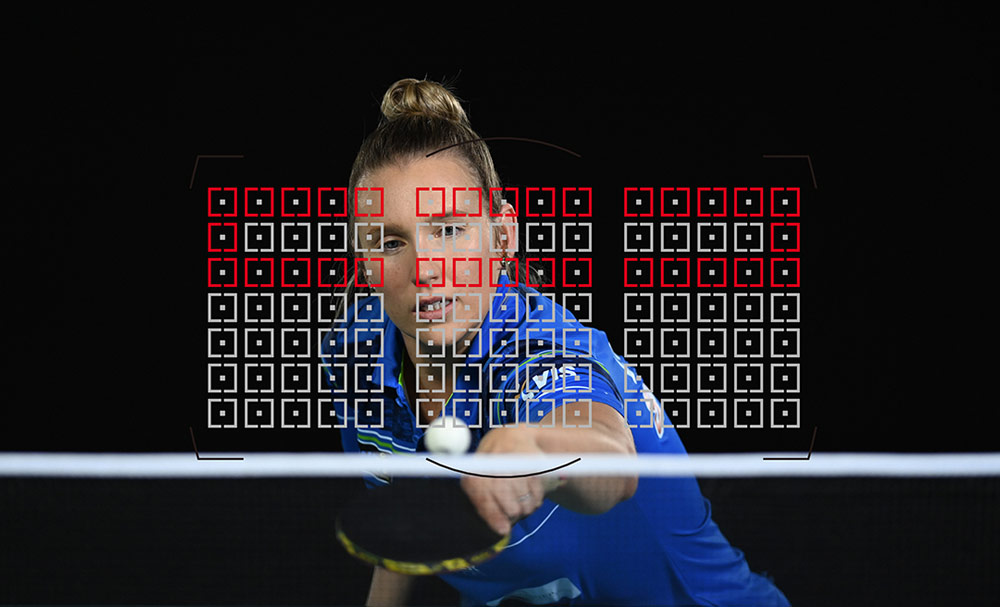 Precision focusing with 17 custom Group Area AF choices.
For reliable subject acquisition around distracting foreground objects like a net, player or other obstacle, sports photographers will find the D6's 17 selectable group Area AF patterns indispensable.
Turbo-charged by EXPEED 6 processor.
The D6 is powered by Nikon's fastest, most comprehensive image processing engine to date, EXPEED 6. It's the brains behind the DSLR's stunning photo and video quality, autofocus power, low-light performance, noise suppression, distortion control, image clarity, color reproduction and more.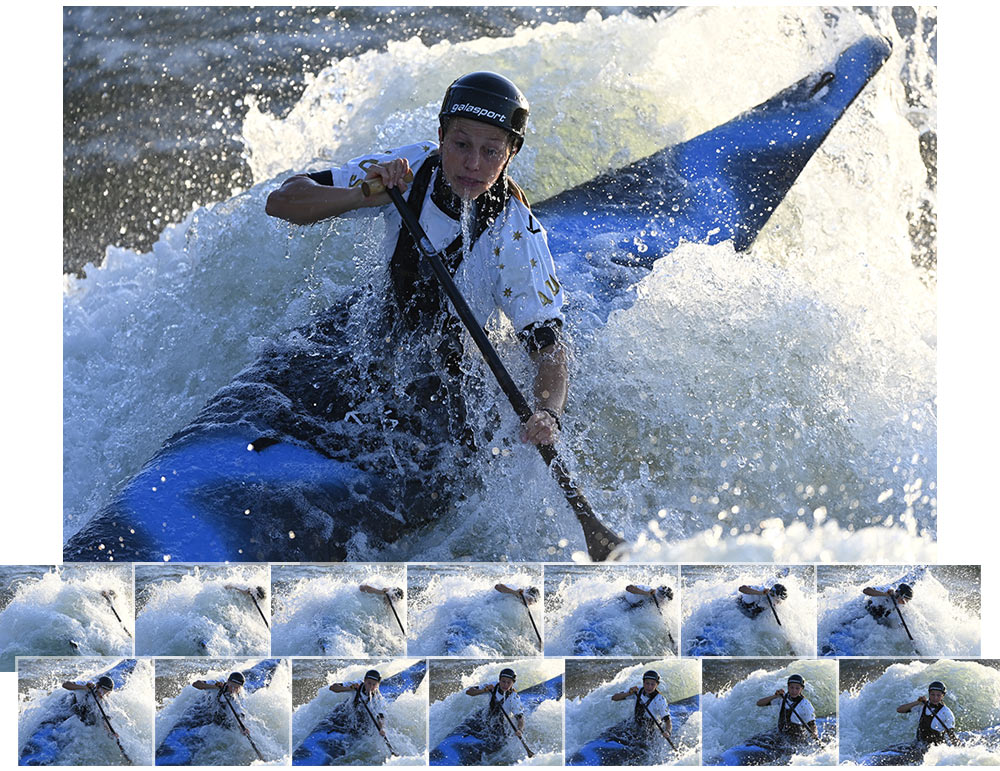 Fast and reliable 14 fps continuous shooting.
For capturing the most electrifying of moments during high speed sports and action, the D6 can shoot a remarkable 14 fps for up to 200 continuous shots at JPEG fine quality*. Its beautifully clear optical viewfinder allows real-time confirmation of the composition while its highly dependable mechanical shutter eliminates any concern of banding or flickering at high speeds—crucial under professional environments where every moment matters.
*When using E-type lenses, in CH mode and at shutter speed 1/250 second or faster.
Astounding 60 fps stills in video mode.
While the D6's remarkable 14 fps speed may be more than enough for most action photography, the D6 is capable of shooting at an astonishing 60fps for digital applications where resolution may not be as critical. In movie live view mode, holding the shutter-release down can produce 2-megapixel images at approximately 60fps* or 8-megapixel images at approximately 30fps** for revealing minute differences during critical moments of action.
*With Full HD selected for image quality.
**With 4K UHD selected for image quality.
Note: AF is locked on the first frame while AE tracks in this mode.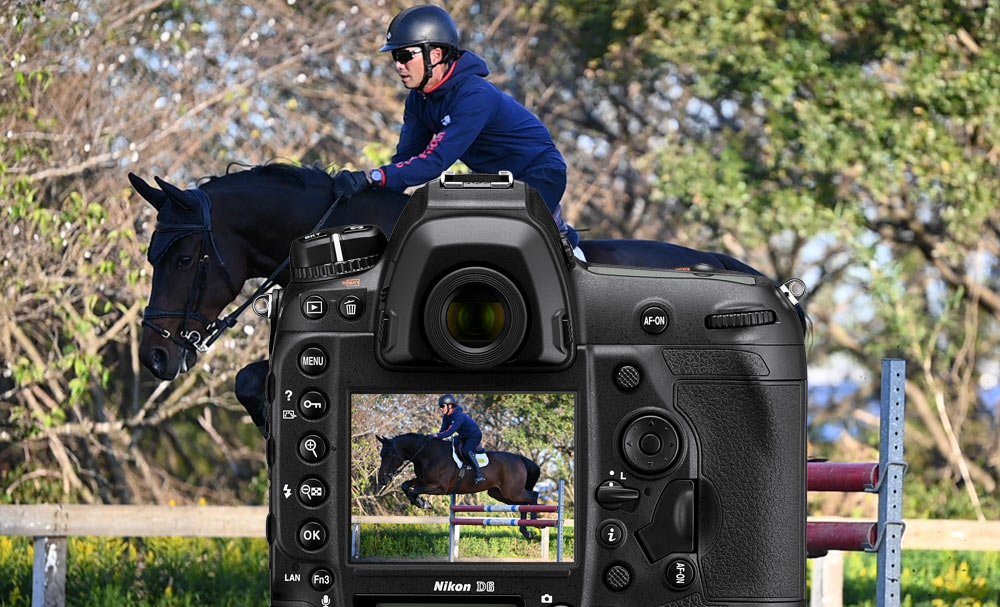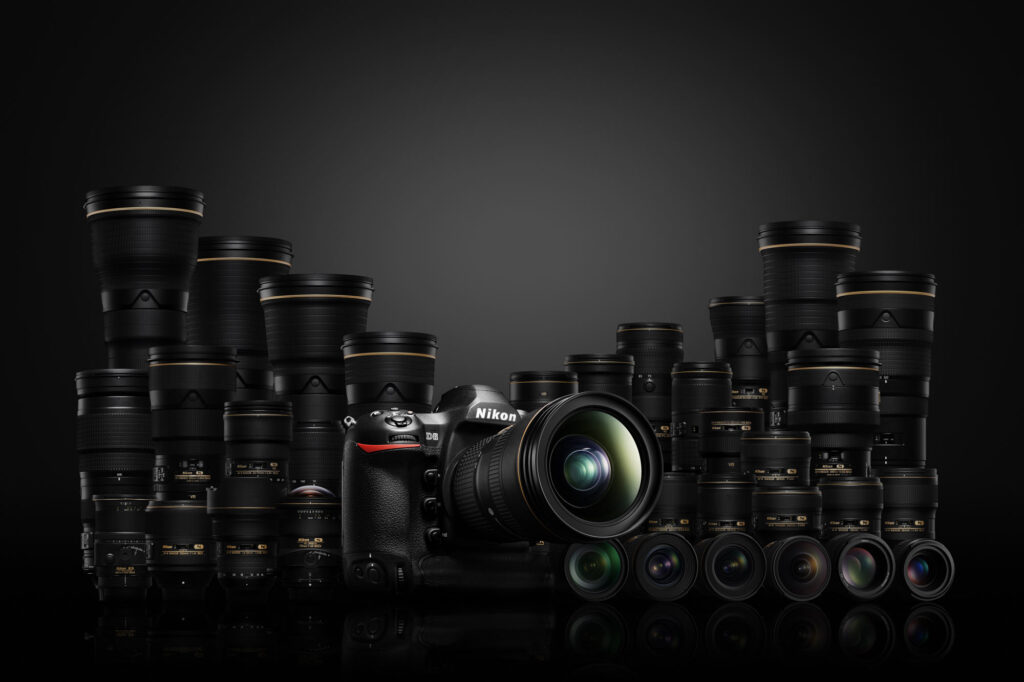 A full range of F mount pro lenses.
Renowned NIKKOR F mount lenses are praised by top professionals for their superior clarity and sharpness and are available for most every application—from ultra-wide-angle to super-telephoto. With astonishing image rendition for indoor events and low-light scenes, NIKKOR's lineup of fast super-telephoto lenses are ideal for sports and wildlife photographers.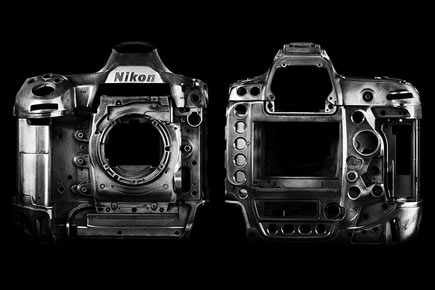 Built tough.
The extremely robust and durable D6 is constructed with incredibly strong, yet remarkably lightweight magnesium alloy to stand up to the toughest professional demands while maintaining high electromagnetic-shielding and heat-emission performance. The shutter unit has been tested for 400,000 cycles.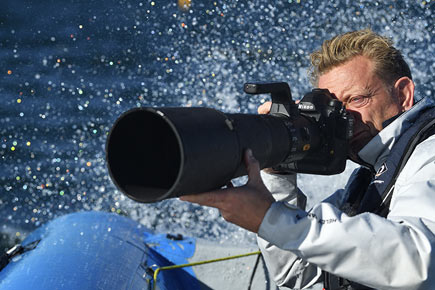 Pro-grade weather sealing.
Extensive sealing of joined sections ensures Nikon's most comprehensive resistance to dust and water droplets, designed to keep out the elements so photographers can continue to shoot with the utmost confidence.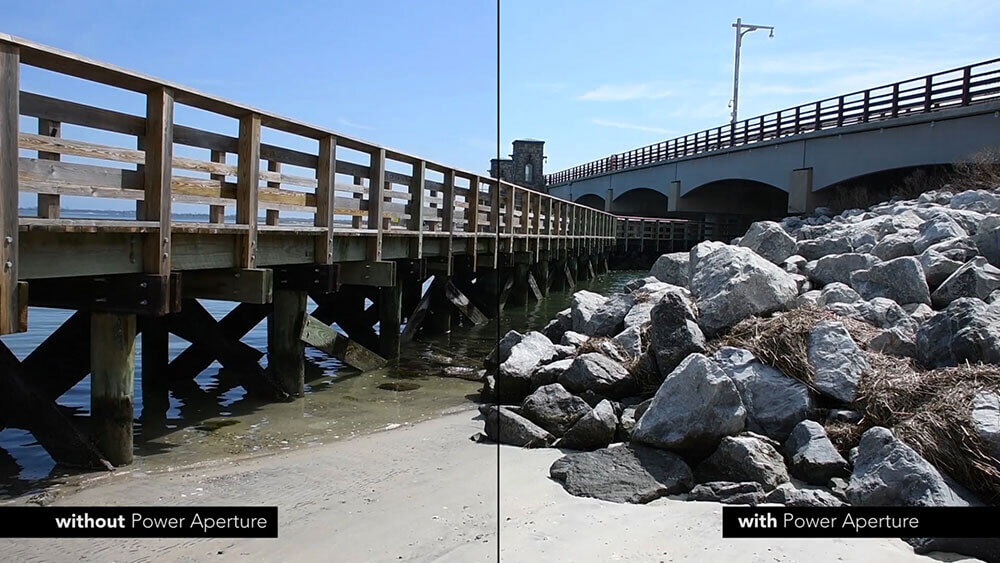 Illuminated controls.
Easily change camera settings in the dark with top and rear LCD control panels and buttons that illuminate with the flick of a lever.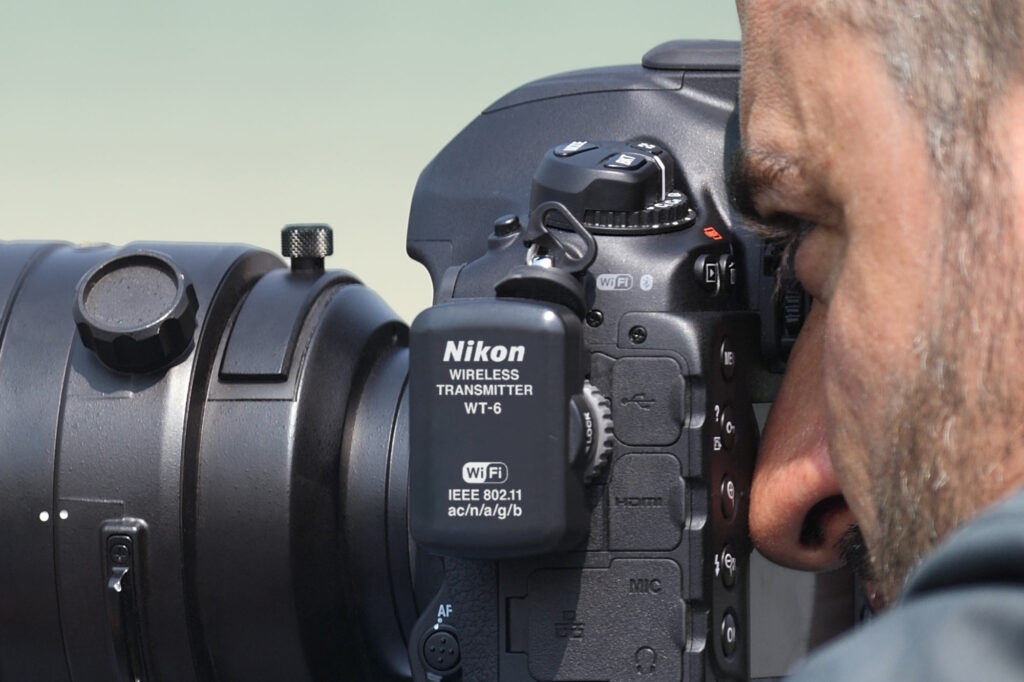 The most well-connected Nikon flagship camera ever.
Transfer photos and videos, even RAW images, wirelessly to a smart device via the SnapBridge app over the D6's built-in Wi-Fi® and Bluetooth. Wired LAN supports the highly acclaimed 1000BASE-T standard with 15% faster transfer speeds than the D5. In the studio, wireless LAN connections can be obtained with either the built-in dual band 2.4/5 GHz transmitter or with the faster, more reliable WT-6A/B/C Wireless Transmitter (optional).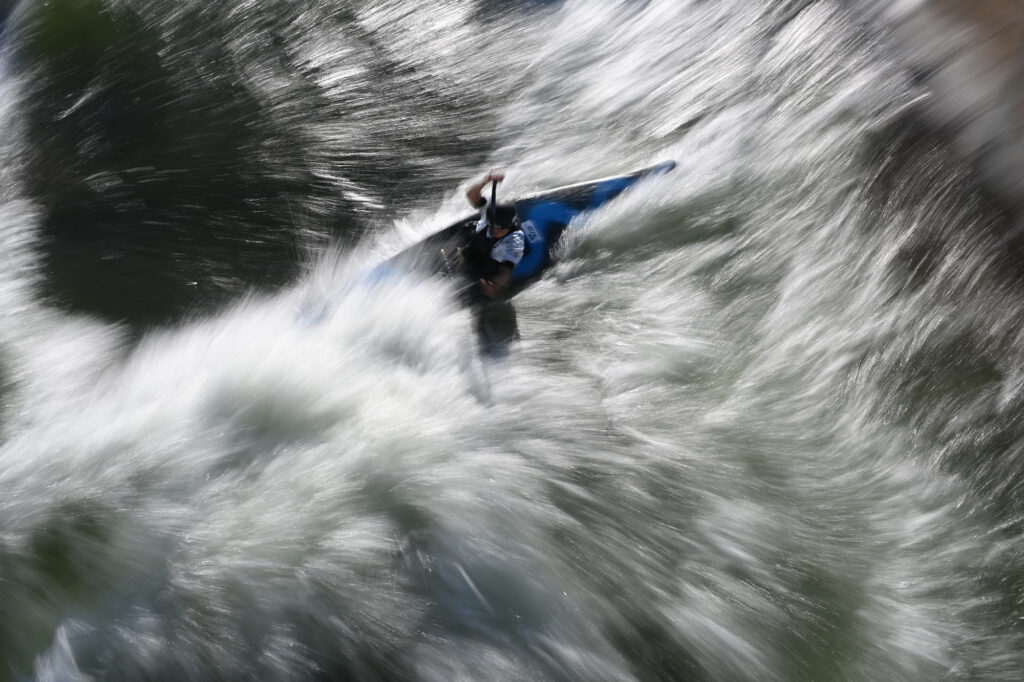 Long exposures made easy. No remote necessary.
The unique possibilities of long exposure shooting opens up an incredible creative avenue to explore. With the D6, exposures longer than 30 seconds can be set right in the camera* without the need for a remote timer. In M mode, exposures longer than 30 seconds are selectable up to 900 seconds (60, 120, 180, 240, 300, 480, 600, 720, 900 are available).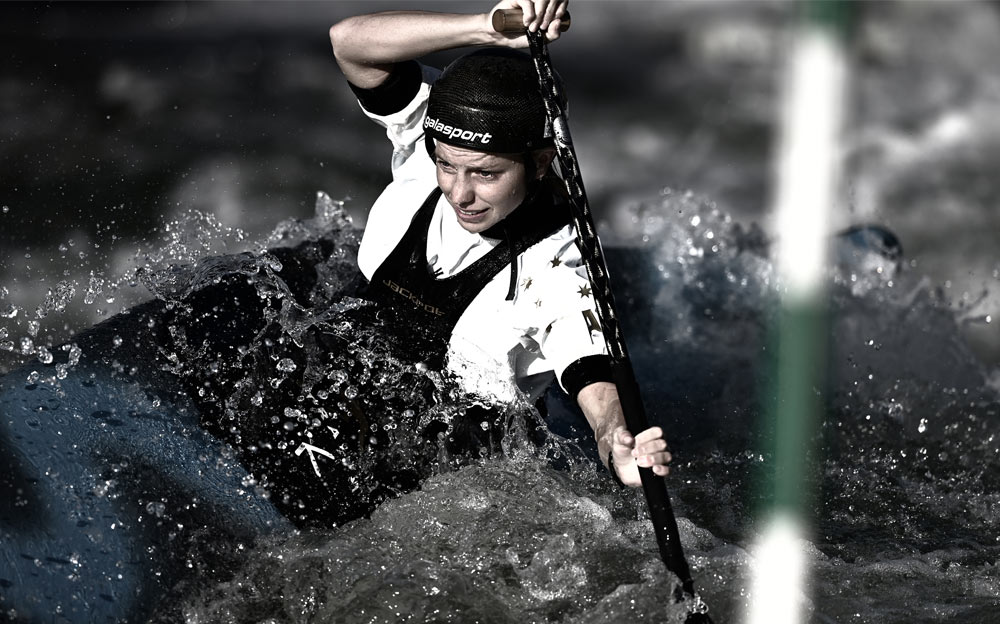 Style-defining creative filters.
The D6 includes 20 unique Creative Picture Controls, all of which can be previewed in real-time and applied to both photos and videos. Spend more time in the field focusing on being creative and less time post-processing.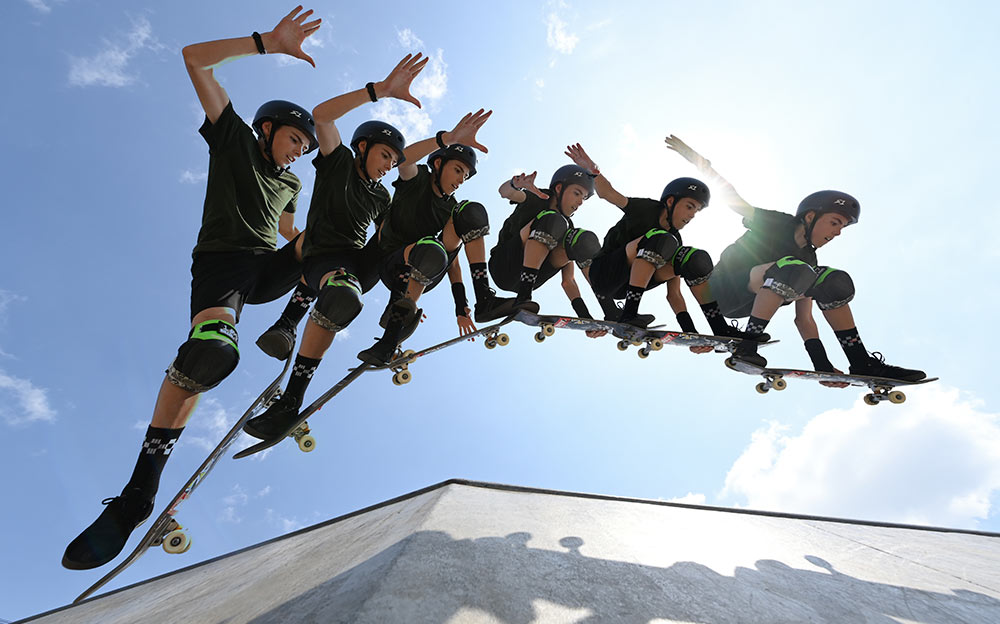 Multiple ways to create multiple exposures.
With the D6, surreal, expressive multiple exposure photography can be created traditionally while shooting consecutive photos or by combining any photo previously shot with the camera using the retouch menu.

Focus stacking made easy.
For images where focus throughout the entire composition is essential—product and jewelry photography, landscapes—Focus Shift Mode automatically takes a series of images while continuously adjusting the focus position (up to 300 shots).*