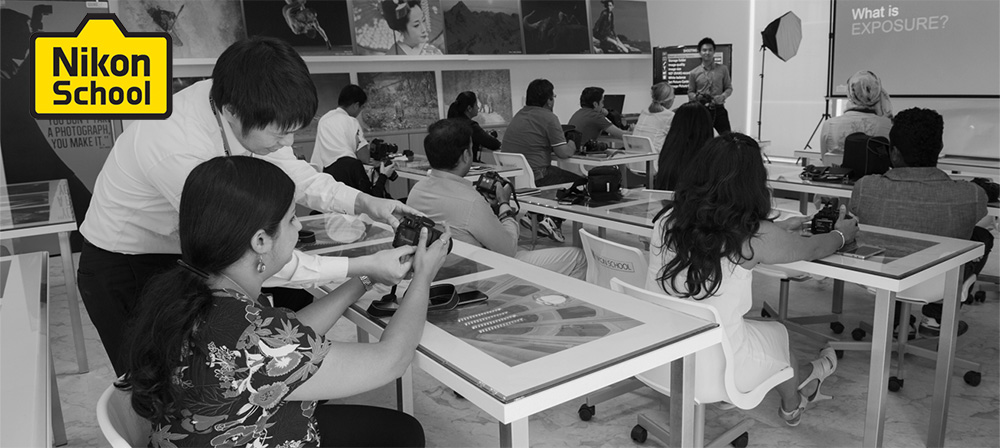 Nikon School isn't just a training platform. It's a lifetime program where talent meets technique, passion meets precision, and creativity calls the shots. From the minute you pick up your new Nikon DSLR/Mirrorless, Nikon School will inspire you to explore your skills – and take better pictures & Videos.

Recently purchased a Nikon Mirrorless or DSLR Camera?

Congratulations on your new purchase! You're one click away from stepping into the world of photography. Register now to be part of our global network of photography enthusiasts and professionals.
Unleash the power of Z- Session 2021 | Free of Cost
5X Basic Photography & Videography Class – July & August 2022
Join this workshop to Kick start your Photography & Videography Journey.
Lahore: 17-July (Sunday) | River Ravi | 04:30pm to 08:00pm | 0323-4547018
Karachi: 24-July (Sunday) | Karachi | 04:30pm to 08:00pm | 0346 1932988
Islamabad: 23-July (Saturday) | Nikon Center Blue Area | 05:00pm to 07:30Pm | 0300-5551414
Rawalpindi: 30-July (Saturday) | Nikon Center Saddar | 05:00pm to 07:30Pm |  0321-8578797
Don't you want to improve your photography and videography skills? Then join us for an enriching workshop hosted in 4 cities with 4 of our best professionals. You'll learn how to master enhanced framing techniques, increase the aesthetic appeal to your visuals, and always have technically sound films. Enroll now for Free Nikon School Class:
For further details: 0323-4547018