Absolute immersive
masterpiece.
Unleash Imaging Excellence
the ultimate full-frame mirrorless camera for professionals
This is what a hybrid still and video mirrorless camera is meant to be. 24.5MP BSI sensor and high-speed shooting with the buffer capacity to match. 4K Ultra HD video at 60p*. Outstanding low-light capabilities. Next-generation autofocus. The power of dual processors. Two card slots. Tons of creative features. Flexible power options. Compatibility with a vertical battery grip. Wireless connectivity with smartphones and laptops and so much more.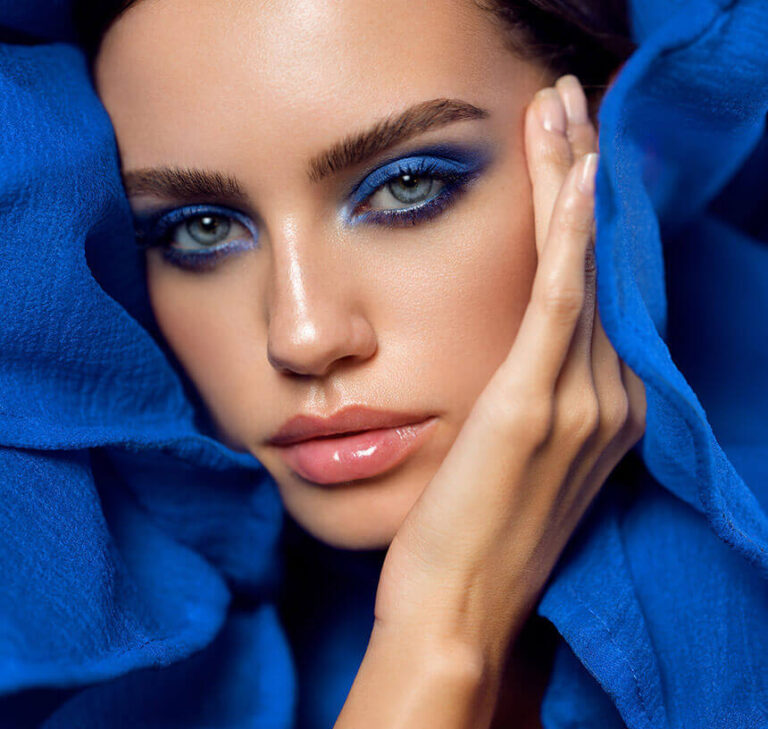 The Z 7II builds upon the professional imaging capabilities of the Z mirrorless platform with more image quality, more dynamic range, more speed, more workflow enhancements…more of everything you want in an ultra-high performance camera.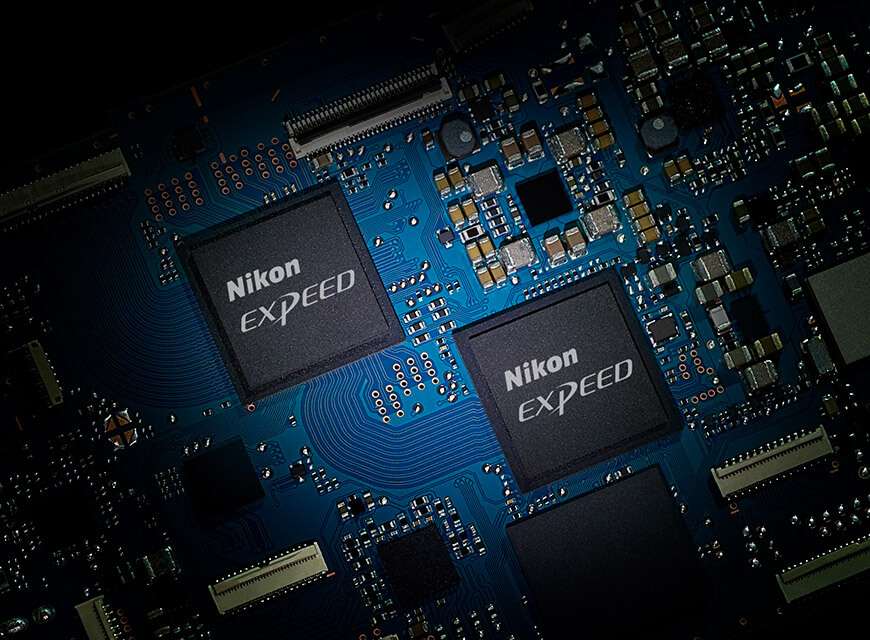 Dual processors.
For the first time in a Nikon camera, the Z 7II is powered by not one, but two EXPEED 6 processing engines. They work together for faster image processing, more buffer capacity and more overall speed.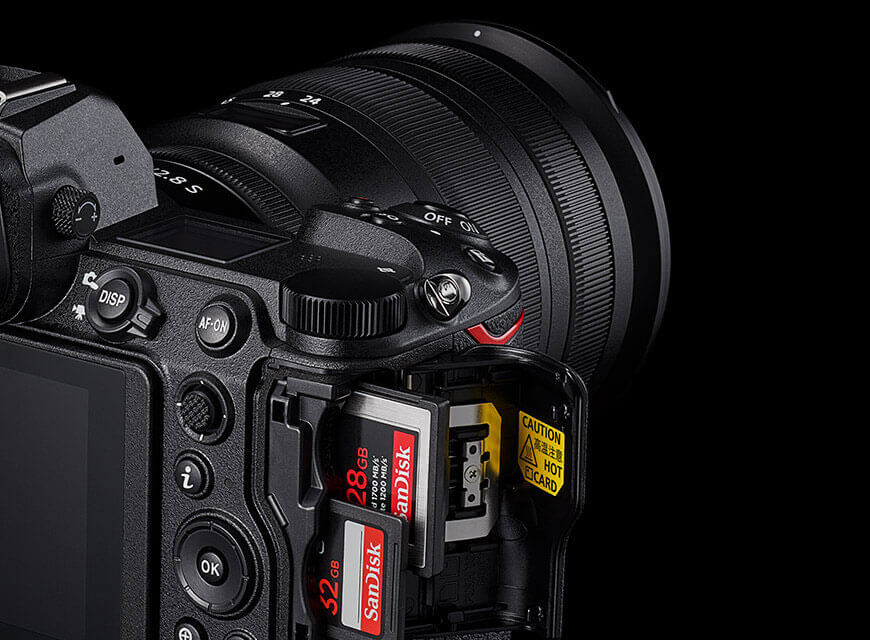 Dual card slots.
Now you have options. One slot accepts CFexpress (Type B) and XQD cards. The other slot accepts standard SD cards. Use the format you prefer. Or use both slots and separate RAW and JPEG files, create a backup or maximize your onboard storage.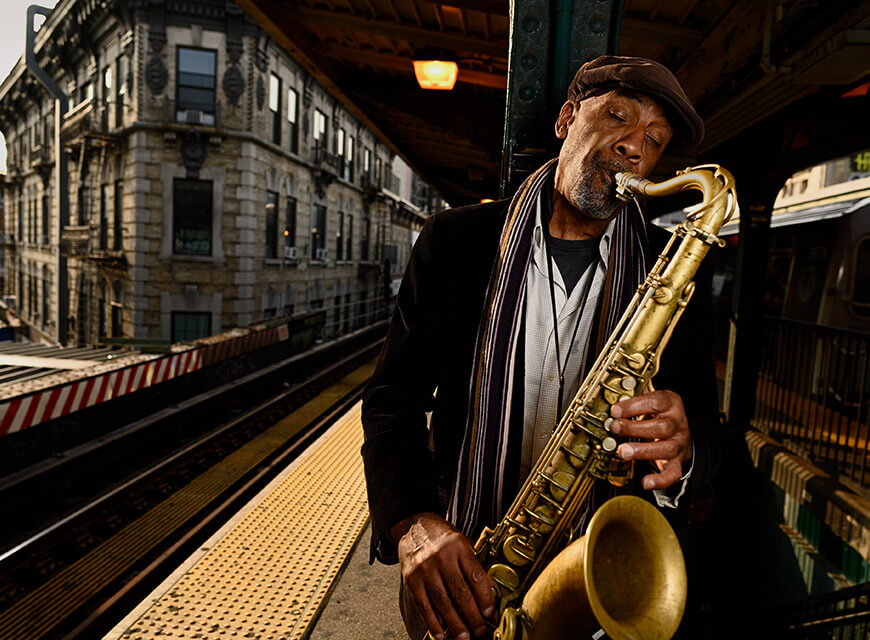 45.7MP sensor.
With Nikon's highest resolution backside illuminated CMOS sensor and no optical low-pass filter, the Z 7II has achieved an overall DXOMARK sensor score of 100*, the highest rating for full-frame cameras. Its maximum color depth and dynamic range are truly staggering.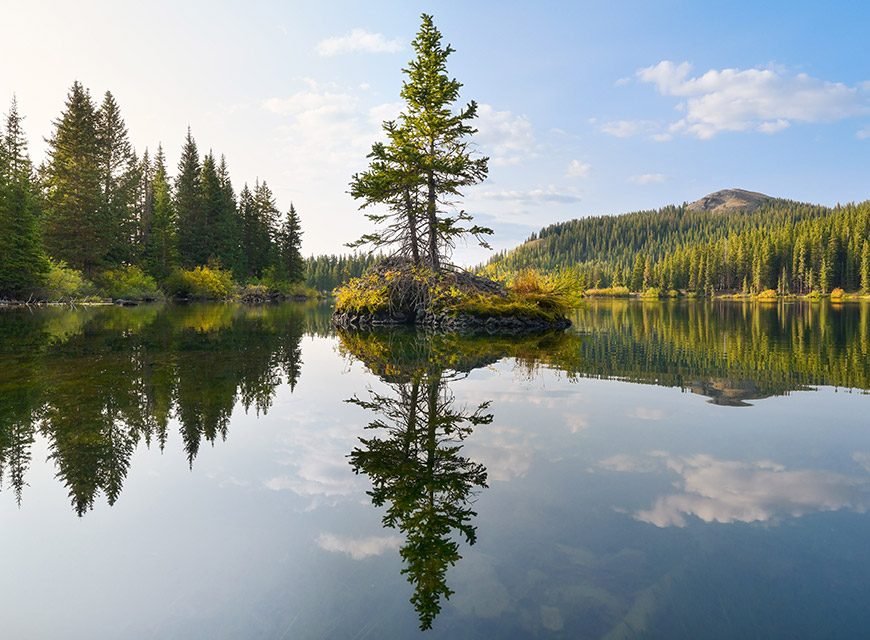 Brilliant dynamic range.
From deep blacks to bright whites and Nikon's superior color science, the Z 7II exhibits outstanding dynamic range in stills and videos, from ISO 64 to 25,600.
Introducing the MB-N11, the pro-level grip for the Z 7II. Working professionals will love it for the vertical shooting controls—shutter release, command dials, Fn button and more—while landscape, sports, wedding and nature photographers will love the 1.9x increase in battery performance*.
*1.9x is achieved when two EN-EL15c batteries are used to power the MB-N11, versus using the EN-EL15c battery in the camera alone.
The Z 7II builds on Nikon's flagship 493-point Hybrid AF system with improvements to low light performance, new options for Eye-Detection AF and easier selecting of AF modes.
With a big leap forward in low-light autofocus performance, the Z 7II can find your subject in half the available light as its predecessor*. Keep shooting into the evening with the same fast, accurate AF performance.
*AF detection range starts at -3.0 EV
The AF system's 90% frame coverage lets you compose the way you want, from the start. Either manually choose one of 493 focus points across the frame, or let subject tracking automatically select the focus points based on where your subject is within the frame—even at the far edges.
Now you can use Wide-Area (L) Mode to set boundaries for eye detection. Select an area of the frame, and the Z 7II will only look for eyes there—great for busy scenes, group shots and pet portraits.
Capture the eyes. On Video.
All of these features of Eye-Detection AF are also available during video recording. Easily track moving subjects and keep footage looking sharp and professional on the eyes.
Built-in inspiration for multimedia creators.
Combine up to 10 exposures into one visionary composition. Compose and blend—right in the viewfinder—while shooting, or go back later and combine shots with in-camera Retouch features.
Paint with light. Track the paths of stars. Capture movement like never before with long exposures up to 900-seconds. Use your smartphone to trigger the shutter to avoid camera vibrations.
The Z 7II will take a series of up to 300 photos, each with an incrementally adjusted focus position. Use third-party software to combine (focus stack) the photos into a single image with surreal depth of field and sharpness.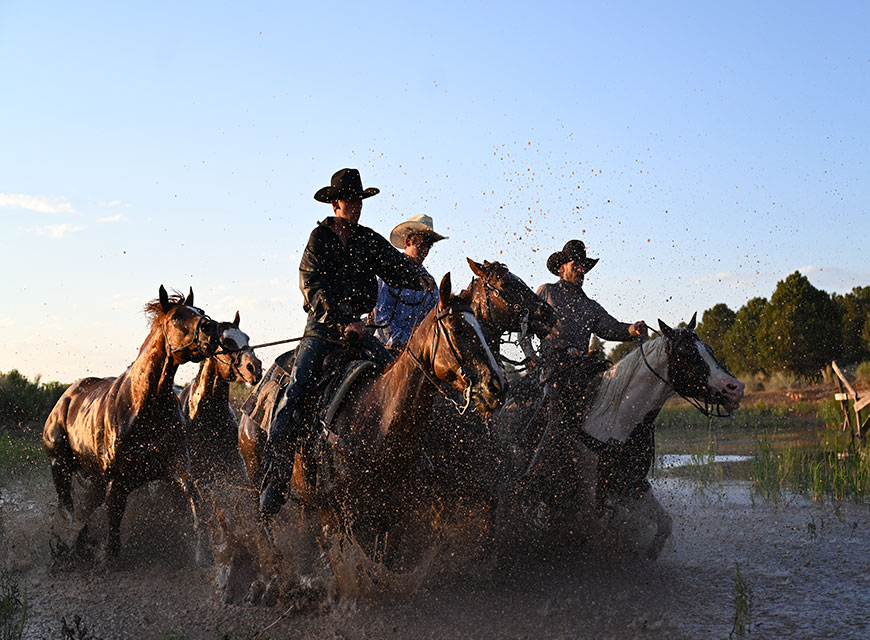 10 FPS RAW with 3.3x buffer capacity*
Catch decisive views of fast action with 10 frames per second continuous shooting—in RAW or JPEG at full resolution with AE/AF tracking.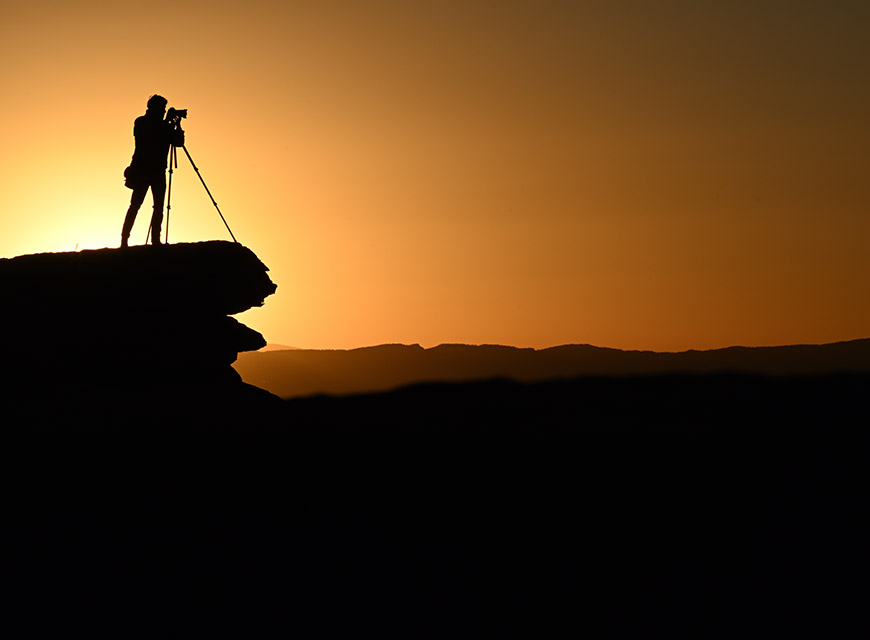 Time-Lapse
Making time-lapse sequences is as easy as setting up the camera and hitting record. The Z 7II will create a 4K time-lapse movie and save all the full resolution stills (when used with interval timer shooting).
It's here. Bring the Z 7II's superb image quality to your video work. For maximum definition and flexibility, record 4K Ultra HD at 60p*, 30p, 25p or 24p. Or create silky smooth slow motion sequences with 120p Full HD.
*8-bit and FX format (93% of sensor UHD coverage) only.
Keep it simple.
Or go big.
When you want to keep it simple, record your 4K footage in-camera on a CFexpress, XQD or SD card. Step things up by attaching an external recorder (sold separately) to capture 10-bit N-Log or HDR (HLG) footage. Or go all the way with a paid firmware upgrade and compatible external recorder* and output 12-bit ProRes RAW or Blackmagic RAW format** via HDMI.
*Such as Atomos Ninja (ProRes RAW) or Blackmagic Design's Video Assist 12G HDR recorder (Blackmagic RAW).
**Black Magic RAW support via a paid firmware upgrade available February 2021.
Powerful 5-axis VR image stabilization keeps your photos sharp and your videos steady—up to five stops in up to five directions* (yaw, pitch, roll, X and Y). Handheld shooting made easy.
*When using NIKKOR Z lenses; based on CIPA Standards. This value is achieved when the NIKKOR Z 24-70mm f/4 S lens is attached, with zoom set at the maximum telephoto position.
If you've been using non-Nikon lenses for video work, the Z 7II lets you reverse the focus ring rotation on NIKKOR Z lenses. Your muscle memory will thank you.
Share photos with a client on the spot. Quickly post a great shot to your feed. Remotely control the 
Z 7II

. However you use it, you'll love the convenience of Nikon's 

ever-evolving

 SnapBridge app.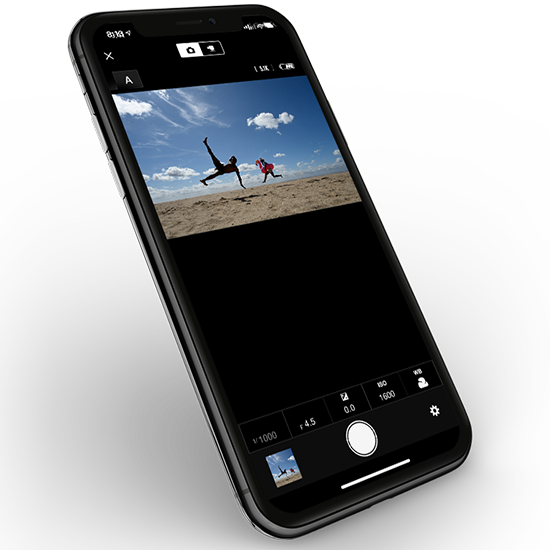 Go remote.
When you can't be behind the lens, pull out your compatible smartphone and use it to control the Z 7II. See what the camera sees, change settings like aperture, shutter speed and white balance, then remotely fire the shutter or start and stop recording.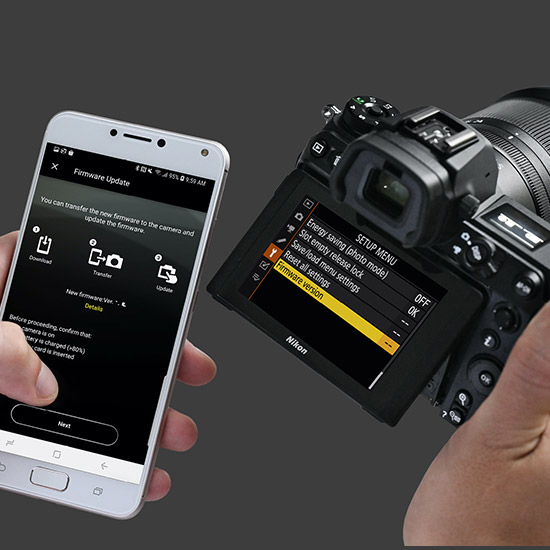 Upgrade on the go.
Update the Z 7II's firmware with the SnapBridge app from almost anywhere. Keeping your camera up to date with the latest features has never been easier or more convenient.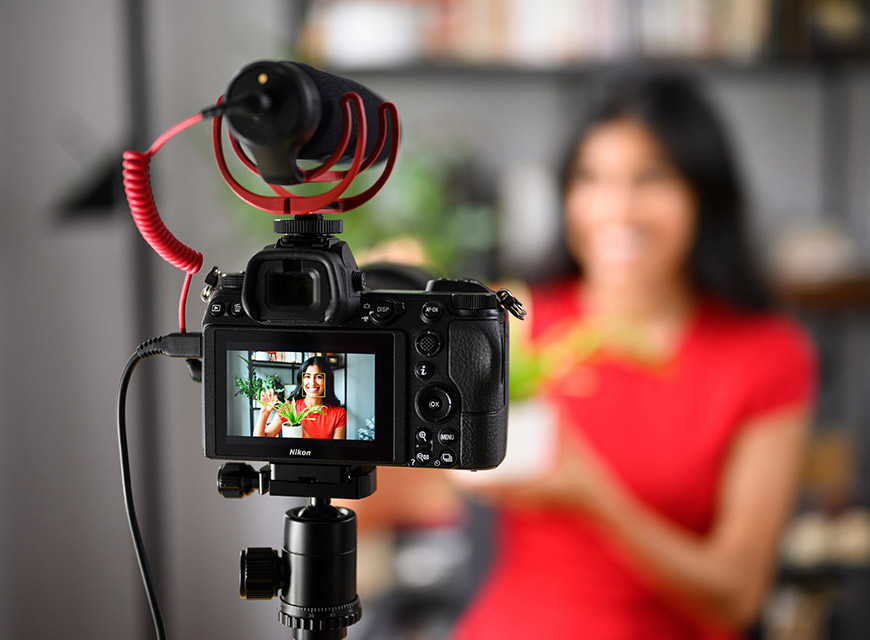 Live stream like a pro.
Stream the sharpest, clearest, most flattering footage from the Z 7II with Nikon's free Webcam Utility. When using a single USB-C connection, your computer will actually power the Z 7II while capturing video. Stream for as long as you need without any extra cables, power adapters or third-party hardware.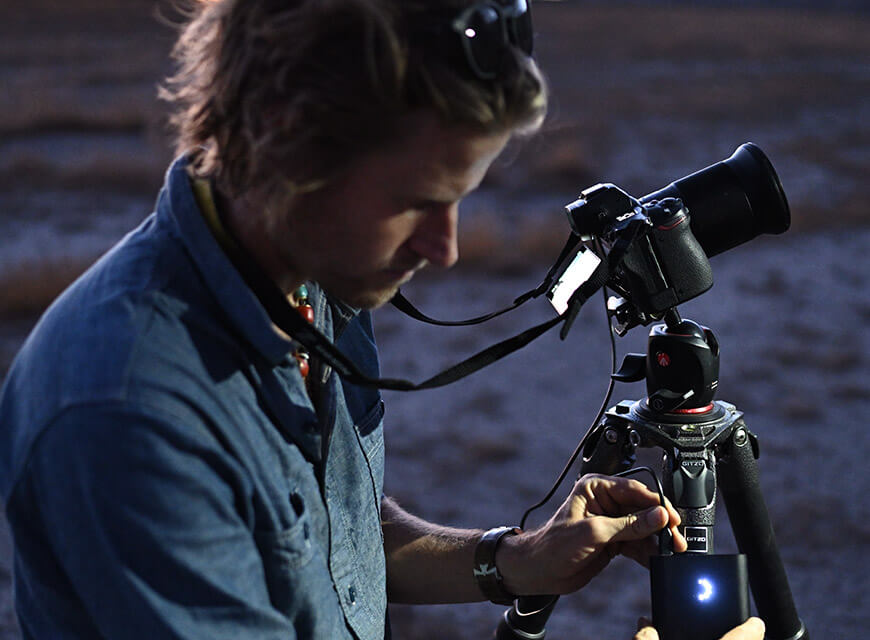 One cable does it all.
With one universal USB Type C cable (sold separately), you can provide constant power to the Z 7II, charge your battery, stream footage and transfer photos and videos. When shooting time-lapses away from a power source, get extra shoot time with a portable power bank like the Anker1 Powercore+ 26800 mAh Portable Charger.
Get The Nikon Experience.
Every new generation of Nikon cameras brings improved handling, more intuitive operation and time-saving workflow enhancements. Yet, every generation also retains that unmistakable superior Nikon feel.
Like all Nikon cameras, the Z 7II handles like a dream. A deep grip design. Balanced weight. Sturdy build with smart button placement. Even the EVF is thoughtfully extended to prevent your nose from pressing up against the back of the camera.
The Z 7II is ready for what's next. Its skeleton is forged from Magnesium Alloy for an optimal balance of strength and lightness. Its exterior is fully weather sealed to keep dust, grime and moisture out. Don't baby this baby.
More clarity. Less blackout.
Experience the best view through the Z 7II's advanced viewfinder with minimal blackout between shots during high speed shooting (Continuous H). Nikon optics magnify the 3.6M-dot Quad-VGA EVF, and what you see is how your shot will look. Exposure, ISO, white balance, Picture Control and creative filters are all applied in real-time. You can customize what information gets shown in the viewfinder—or hide it all for a pure view.
Prefer back button focus? Often switch between Picture Controls? Need a quick way to select focus area? No problem. Add your favorite functions to the i-Menu then access them from the LCD or EVF. Customize Fn buttons or reassign buttons you don't typically use to activate your go-to modes, menus or settings. Navigating the camera's intuitive, clean user interface is a breeze.
Help. Right at your fingertips.
Not sure what a setting does? Just tap the (?) button and a brief explanation will pop up in the viewfinder or on the LCD. It's like having a quick reference guide built into your camera.
Breakthroughs of the Z Mount, the largest full frame lens mount of any system, have given way to some of the most advanced, optically pristine lenses ever—NIKKOR Z. The Z 7II is compatible with them all, each one delivering a new perspective and drawing peak performance from the camera.
Plays nice with F-Mount lenses.
Attach the optional Mount Adapter FTZ and extend full compatibility to over 90* F-Mount NIKKOR lenses: full frame fisheye lenses, macro lenses, fast primes, super telephoto zooms and everything in between.
*Approximately 360 classic F-Mount NIKKOR lenses can be used with varying compatibility.
Mount Adapter FTZ firmware v1.00 not supported. For compatibility, please update the firmware of Mount Adapter FTZ to v1.10 or later.