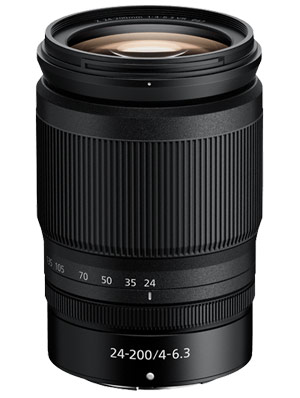 One lens. So many possibilities.
An immensely versatile all-in-one zoom that's ready to capture all the beauty you encounter on your next trek. Sweeping landscapes, impressive architecture, lively street photography and so much more. Superb video performance with remarkably smooth, fast and quiet autofocus. Gorgeous edge-to-edge clarity and faithful point light reproduction. All with the convenience of a single, lightweight grab and go lens.
NIKKOR 24-200mm f/4-6.3 VR
Discover a world of creativity and precision with Nikon lenses
Autofocus done right. Smooth. Fast. Quiet.
Powered by an ultra-quiet stepping motor and enhanced by the additional light gathered by the Z Mount, focusing is fast, silent and accurate. Great for stills; even better for video.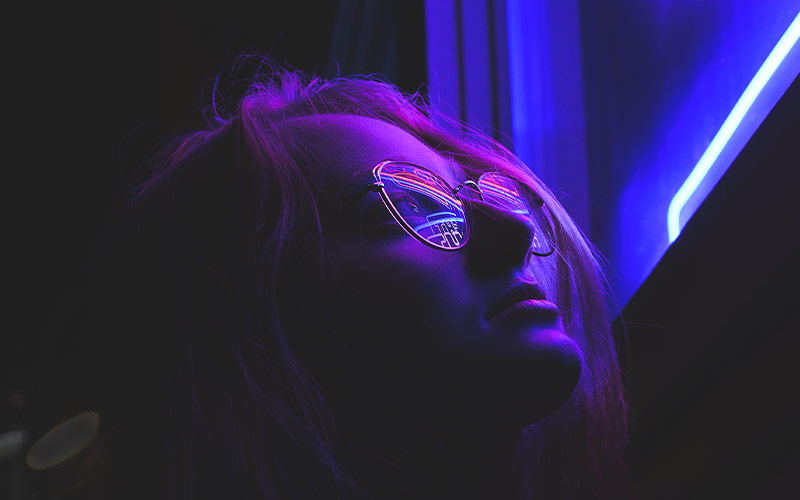 Rock steady VR.
With up to 5.0 stops* of built-in optical Vibration Reduction (VR), impeccably sharp handheld photos and videos are no problem, even in low light. Paired with the 5 Axis In-Body VR (IBIS) of Full Frame Z Series cameras, image stabilization is further enhanced, and with the DX format Z 50, the NIKKOR Z 24-200mm f/4-6.3 VR provides 2 Axis optical image stabilization.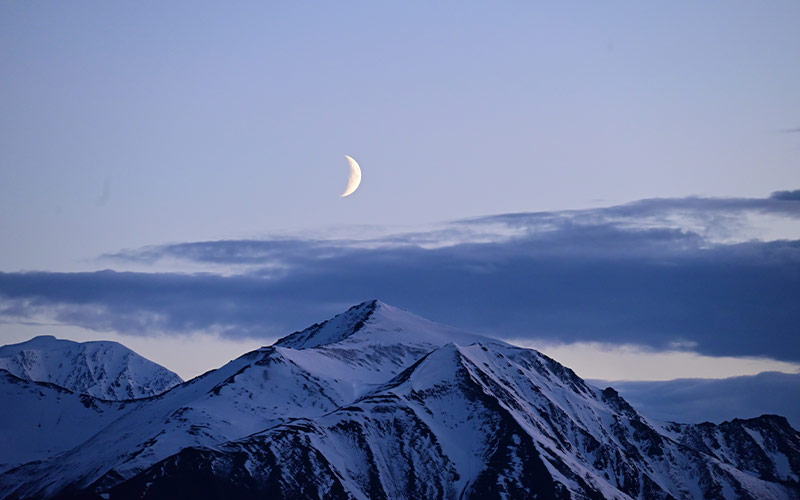 Night. As it should be.
Point light sources like stars or lights in a cityscape have a tendency to "smear" in dark scenes, requiring time-consuming post-processing to correct. The NIKKOR Z 24-200mm f/4-6.3 VR automatically combats this anomaly with faithful point light reproduction, accurately capturing fine details around small light sources throughout the entire frame.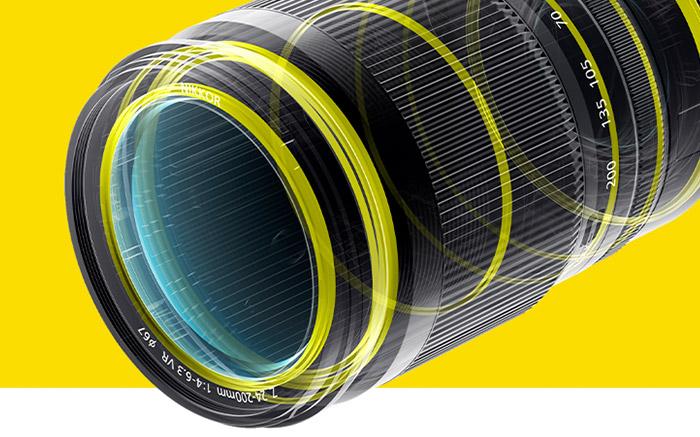 Keeps out the dust. And the drips.
Extensively sealed to keep dust and moisture out, especially around all moving parts of the lens barrel, for worry-free durability.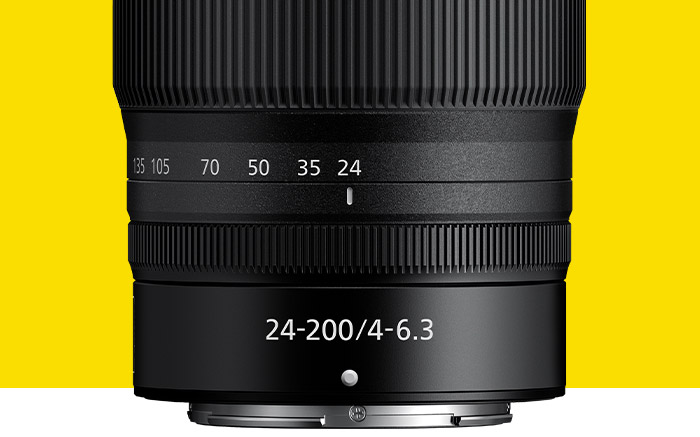 Control. That's customizable.
The control ring can be used for quiet aperture control (great for iris transitions during video recording or situations where complete silence is critical), exposure compensation or ISO adjustments.